Example Video Title
Help your students visualize the story with a captivating video about your course. Give more context with a brief description here. You can also leave the Header and Description text fields empty to let the video speak for itself.
You don't need fancy equipment and years of experience to bowhunt!
Bowhunting is one of the most exciting ways to hunt. But dealing with the many options of equipment is daunting, especially when you are not sure what you need and when.
And what if you pick the wrong size bow?! Plus once you get the right equipment, you have to maintain it. Bowhunting shouldn't be confusing, frustrating, or daunting.
Forget searching the internet for answers-you already fond one. All you need is a simple process for learning how to bowhunt. No more fear of not knowing what you are doing, or not knowing what equipment you need.
We created the Bowhunting Handbook and Video course that reveals or simple step by step procedure to go from a beginner to harvesting your first animal by bow. This is the LAST and ONLY Bowhunting guide you'll need.
The Bowhunting Handbook and Video Course are designed to the the confusion and frustration out of bowhunting. And you'll never have to go searching around the web for the wrong information again.
In this course and hanbook, you'll learn:
How to choose the right bow and accessories
The formula to set up and tune your bow
The secrets to finding your anchor point and fire consistently
What animals you can hunt with a bow
Where to place your arrows for a successful harvest


Learn How to Choose The Equipment
Bowhunting equipment is tough to figure out if you don't know where to start. We walk you through what accessories you need and which ones you don't. We even include measurement charts so you will know your draw length and draw weight without second-guessing.
You'll save hundreds of dollars on bowhunting equipment.
This course will show you 
how to choose your bow and its equipment, which materials and designs to pick
 depending on what you are planning on doing.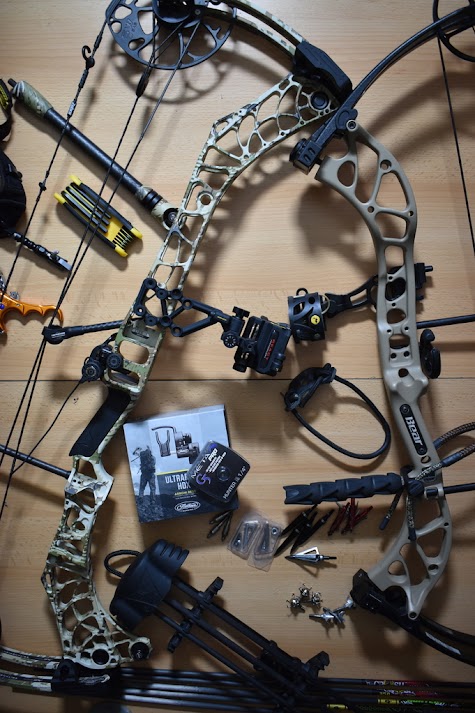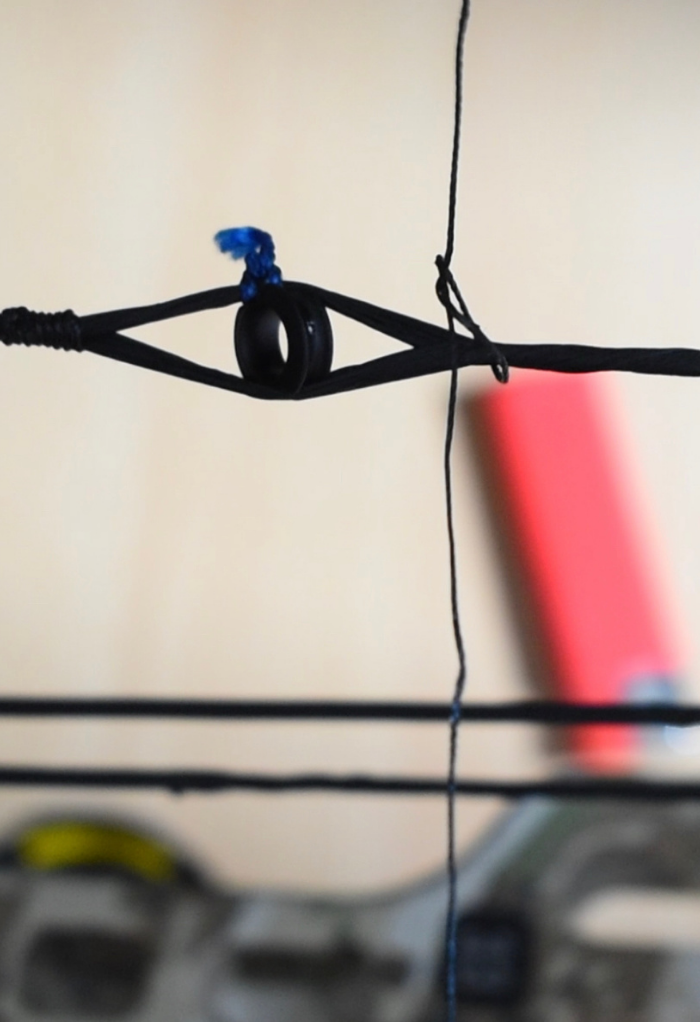 Spend Less Time and Money at the Bow Shop and More Time Hunting






Buying a bow is only half the battle of using a bow. You now have to tune it and keep it tuned.
Our course shows you everything you need to know about setting up and tuning your bow.
We cover everything from installing peep sights and D-loops to cam timing and proper maintenance.
You're bound to send a few arrows off target when starting bowhunting. This may seem like a disaster, but it's easy to troubleshoot.
You'll learn how to solve your aim quickly so you can get ready for the hunting season.
Bad aim will cost you your deer and the price of the tag, not to mention the ethics of it. Our course will show you how to hit the target consistently so you are confident when you are out in the field.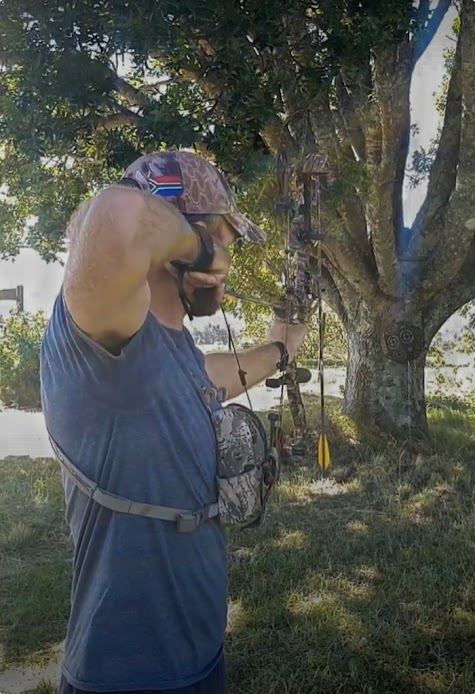 Get updated video lessons and an illustrated manual in one bundle!


We've included over 30 step-by-step video lessons to help you master equipment knowledge, bow set up, hunting, and trouble shooting. Watch every lesson anytime you want. Even out in the field!


And you'll also get the Bowhunting Handbook (PDF) instant on your smartphone, tablet, or laptop. It's full of helpful illustrations and guides, this bowhunting manual covers everything from choosing your bow to setting up your bow, and harvesting animals.


And we always keep it up to date with new information. Buy it once and own the latest versions for life!


Wheter you're a new bowhunter or just looking to improve your archery, this course will teach you all the essentials. Here's a rundown of what the course will cover:


Introduction to Bowhunting:
We'll teach you why bowhunting is one of the better methods of hunting and how to go about it.
Equipment Needed For Bowhunting:
There is a lot to think about when starting bowhunting. It's not as easy as picking up a bow and going. We'll teach you what equipment you need and what you don't. Such as what release is best for you, do you need a stabilizer, and what type of sight to choose.
How to Set Up Your Bow:
Setting up and tuning your bow is one of the most complex parts of being a bowhunter. In this course, you will learn step by step how to build and properly tune your bow. From installing D-loops to drop-away rests, and peep sights.
Shooting Your Bow:
Shooting your bow is the fun part, but only after you learn how to shoot it properly. This course will teach you the secrets to developing your anchor points and being able to hit the target consistently.
Species to Hunt With a Bow:
Learning about what animals to hunt and their vital areas is paramount to being a successful bowhunter. We cover big game and small game vital areas, techniques, kinetic energy required, and distances.
Bowhunting Seasons and Tags:
One of the most complicated parts of being a hunter is knowing where to hunt and how to get tags. We will not only teach you tag application but also where the best archery tags are.
Bonuses and Additional Resources:
We've included a whole section full of bonus materials, including formulas, kill zones, and datasheets.


SPECIAL OFFER
Take advantage of this limited-time offer of 50% off!
The Bowhunting Handbook and Video Course comes with over 30 video lessons and a 300-page ebook on how to start bowhunting on your own. We normally sell the course and ebook for $97. But for a limited time, we're giving subscribers like you a chance to get everything for only $47!


A 14 Day Money-Back Guarantee


Try the Bowhunting Course for 14 days, 100% risk-free!
If you decide this video course isn't right for you, just send us an email ([email protected]) before the 31st day, and we'll happily refund you.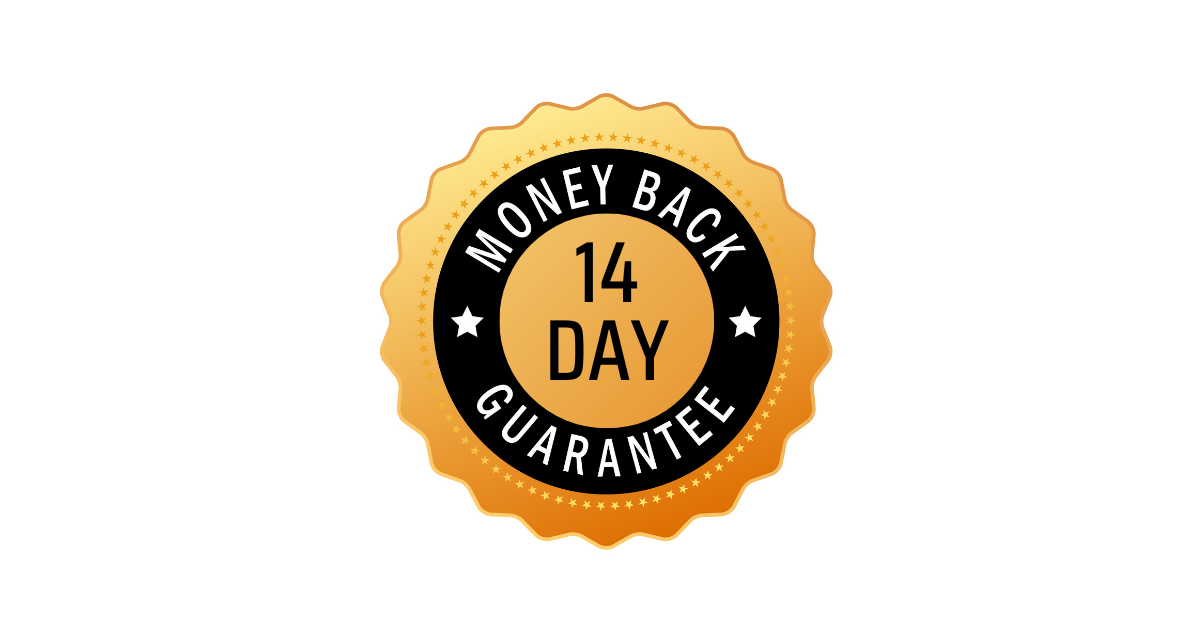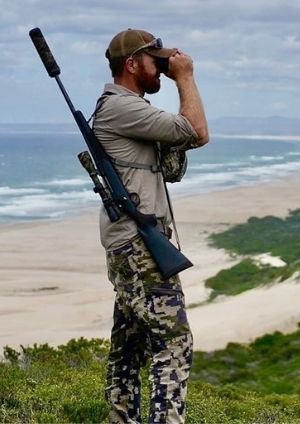 Jono spearheads the video in this course. With over 14 years of experience of guiding hunters in Africa he has a wealth of knowledge on what it takes to succeed to be a bowhunter.
Jono runs his own guiding business where he takes clients on epic hunting safaris, such as bowhunting for cape buffalo.
Example Curriculum
Available in days

days after you enroll

Bowhunting Video Course and Handbook
We've got A's for your Q's


Does this course cover the type of bow I own?
The Bowhunting Handbook and Video Course only covers compound bows. Compund bows are the most popular hunting bow across North America and most beginners find them easier to use. 
Is there a physical copy of this book?
This in-depth guide contains a lot of pages and detailed illustrations. In order to keep the cost down, we're offering it as a digital download instead of a physical book that would have to be printed.
Is there a money-back guarantee?
You bet. We put a lot of work into this course to make the most comprehensive Bowhunting Course on the planet. But if, for whatever reason, you don't find it helpful, we'll refund your money.
How do I access the video course?
Once your payment is processed, you'll be instantly logged into your product dashboard with the username and password you created. You can log back in at any time (forever) to access these products.
What device can I read this ebook on?
You can read it on your desktop, laptop, or mobile device. Take it out hunting using your laptop, e-reader, smartphone (iPhone or Android) or tablet. This includes iPads, Galaxy, Nook, Kindle, Sony eReader and more. 
Is my credit card secure?
100% yes! We've partnered with Stripe and PayPal to handle the billing and provide a secure 128-bit encryption. Your credit card data is safer with our SSL than it is buying gas or at your favorite restaurant. Your transaction is completely protected from fraud.
What device can I watch the video course on?
You can stream every video lesson on your desktop, laptop, or mobile device. Take it out hunting using your laptop, smartphone, or tablet. The only requirement is an Internet connection. 
Will this course help me if I've never hunted before?
Absolutely! This course is designed to take people who have never hunted before to harvesting their first animal.